Holroyd Brass are excited to start the year and our concert series with a performance on Sunday 23 February at the Merrylands RSL.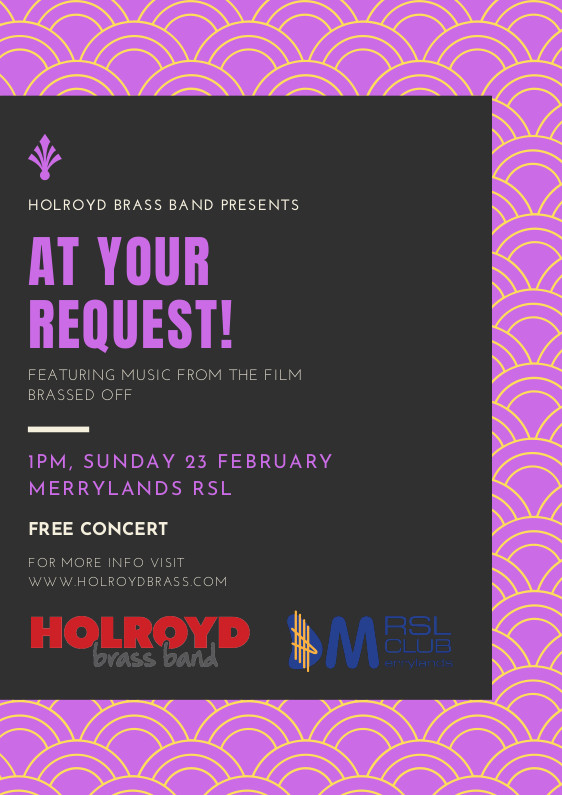 This free concert will feature music from the film Brassed Off! Items including; Concierto de Aranjuez, Death or Glory, Colonel Bogey, Danny Boy, Clog Dance and the William Tell Overture.
Such revered repertoire within the brass band movement is a joy to perform, we can't wait to present this for you.
Doors open at 1230pm, looking forward to seeing you there.