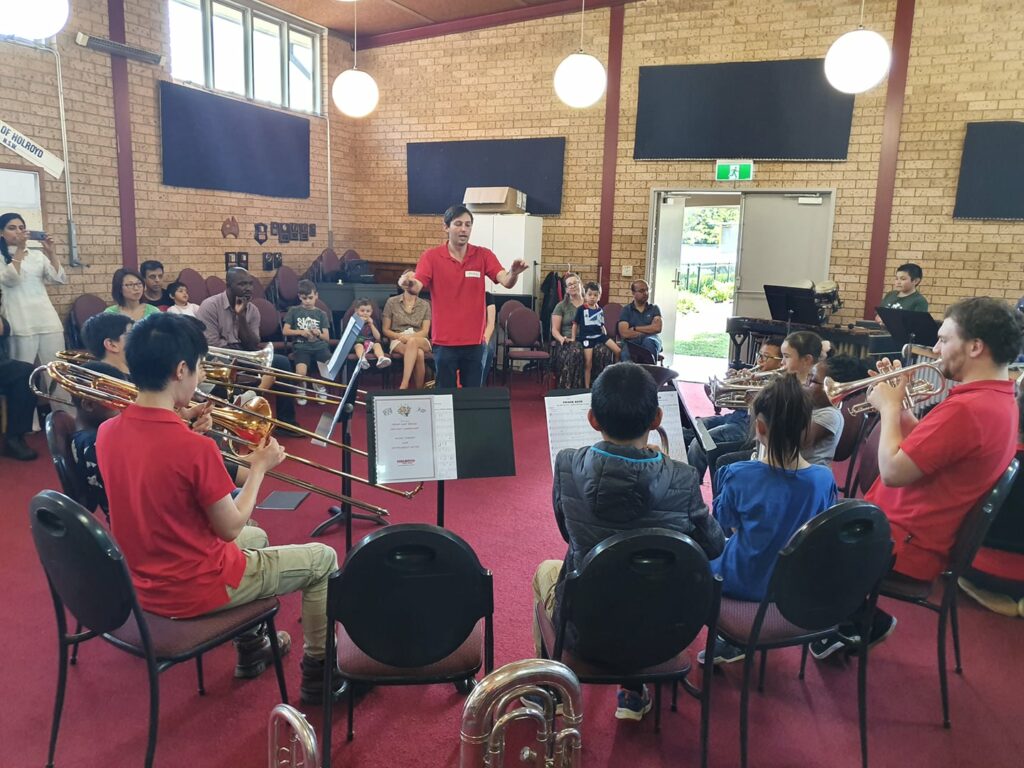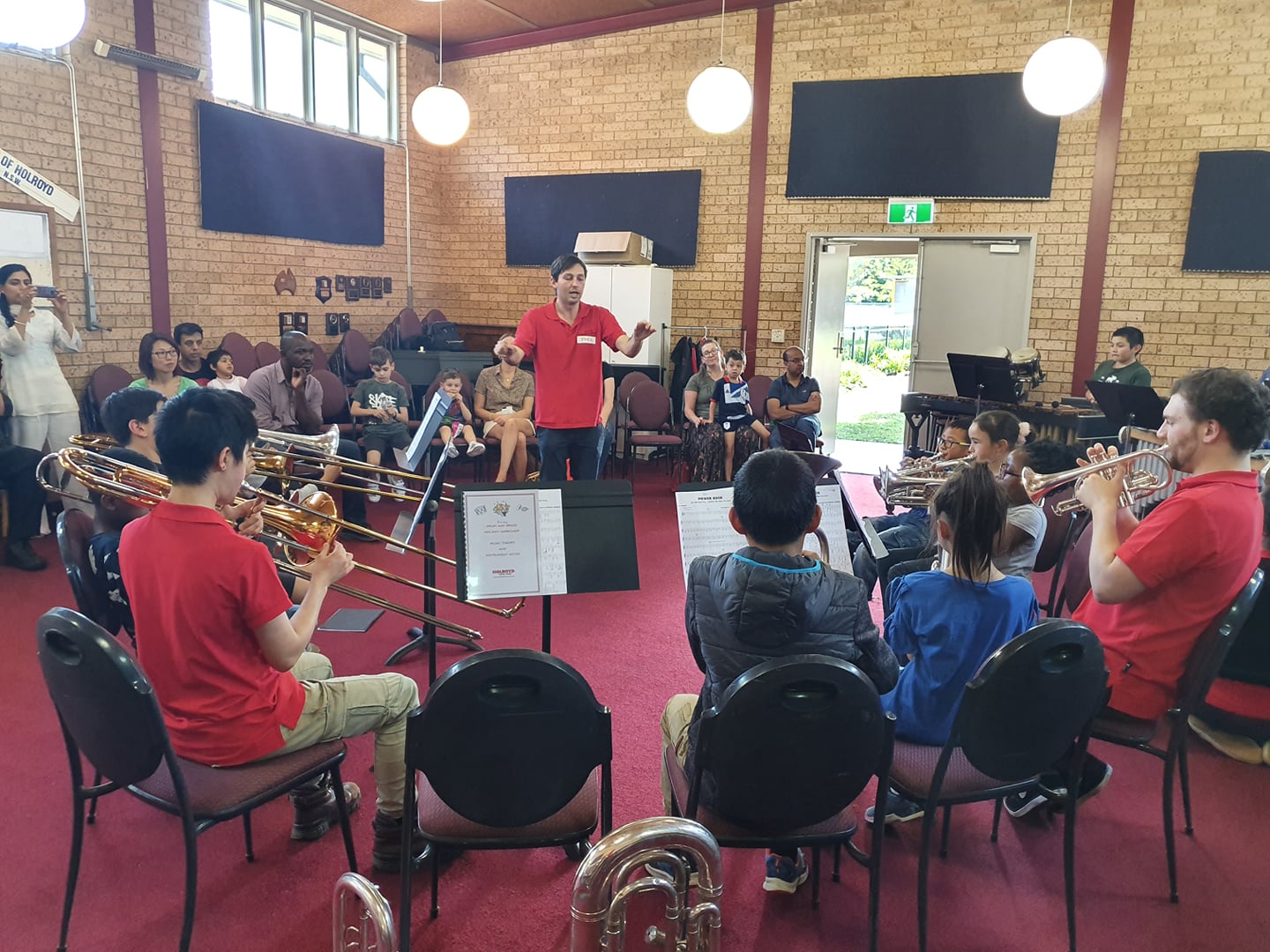 The Holroyd Band is pleased to announce the formation of a training band, after a successful school holiday workshop program in 2019.
A new ensemble has been established to provide youngsters a chance to explore and develop their skills on brass and percussion instruments, with a pathway into the senior ensemble as the individual develops.
The ensemble is open to new members and takes place on Tuesday afternoons during school terms, prior to the senior band rehearsal from 5pm – 6pm.
For more information and or in wish to join, please contact us directly at cityofholroydbrassband@gmail.com