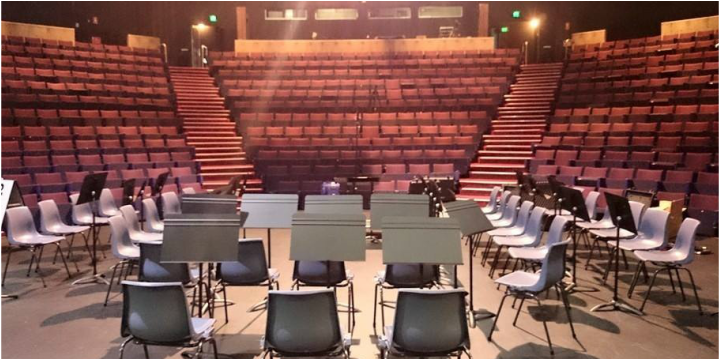 The stage was set. Our uniforms pressed and worn with pride, instruments cleaned and shiny, our competition at the ready.  After many months of rehearsals, Holroyd Brass spent the Easter weekend competing at the National Brass Championships in Sydney. We played our best, shone on stage. Our heads held high as we walked off stage feeling like we had played well, given our competition a run for their money, having  conquered playing the test piece, Gallipoli!
The test piece Gallipoli, written by Australian composer Barry McKimm was a commissioned work to commemorate the 100th anniversary of the landing at Gallipoli. The piece tested each bands skills and performance, as it captured everything from the highs of a busy life in Cairo during the war, to the desperation and anguish of the battlefields. 

A job well done goes to all those that competed in the solo and group events over the weekend, and a big congratulations to Bryce Fairweather for taking out 1st place in the Junior Euphonium! Well done to Hannah Gibbons (3rd place Open Tenor Trombone), Raph Harvey (3rd place Open Soprano Cornet), Bella Harvey (3rd place Open Cornet), Mark Sader (2nd place Open Baritone) and the Holroyd Quartet (Raph, Bella, Celia and Andy) for a great effort on the day too. All those trophies will keep your mantle pieces looking great!
---
There is no time for rest though as we kick into gear with rehearsals for our upcoming  collaboration with the New Zealand Dance Company and their Sydney performance of Rotunda.
Featuring 8 dancers and Holroyd Brass together live on stage, Rotunda is a contemporary dance performance that celebrates the ANZAC spirit and the themes of courage, loss and kinship, around the time of the Gallipoli landings of 1915.
In this 100th year since the WW1 landing at Gallipoli, this is surely a stage spectacular not to be missed. Rotunda will run from May 13-16. Tickets can be booked online or in person at the Riverside Theatre.