Holroyd Brass Band is pleased to present an afternoon of music from the golden area of swing, on Sunday 13th October, 3pm.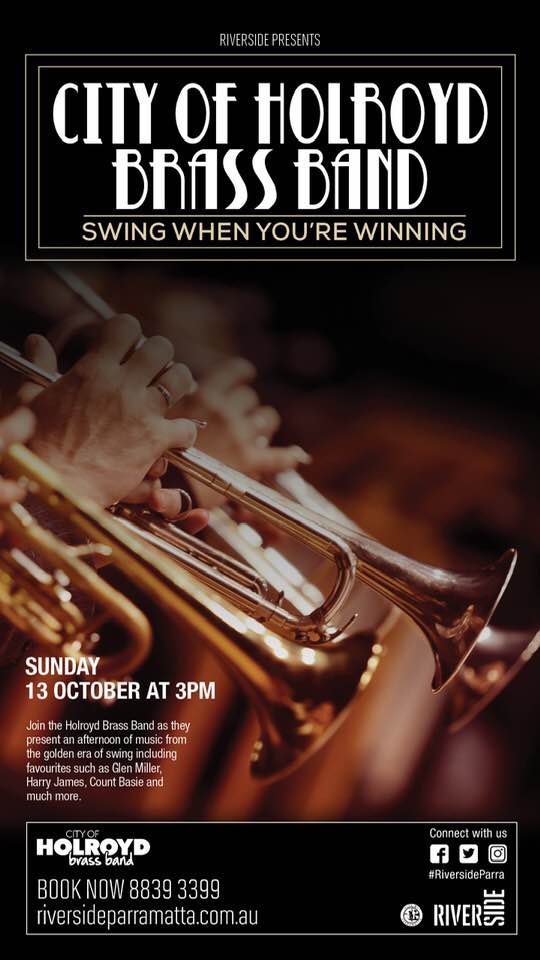 Featuring popular standards from Glen Miller, Harry James and Count Basie it is set to be a afternoon of great music at the Riverside Theatres of Parramatta.
Tickets are available for pre purchase by clicking here at the theatres website.
Looking forward to seeing you there.